Training-Internship-Placement Members
Mr. B. Varghese
Department of Computer Applications
Dr. Judith Nagar
Departme of Management
Mrs. Babita Verma
Departement of Information Technology
Dr. Pushpendra Singh
Departement of Electronics and Telecommunication Engineering
Mr. Manoj Sao
Departement of Mechanical Engineering
Mrs. Alka Mishra
Departement of Electrical and Electronics Engineering
Mr. Shubham Dashore
Departement of Civil Engineering
Mr. Shashank Tiwari
Departement of Electrical Engineering
TPO Student Coordinator Team
Mr. Sparsh Sharma
Team Lead
Departmental Incharges
Incharge for Conduction of Placement Drives: Ankita
Incharge for Placement Contacts: Kshitija & Shubhrangashu.
Incharge for Internship Contacts: Agney & Kartikey
Incharge for Events(Talks, webinars, workshops & seminars): Noyonika
Incharge for Secretariat work (Keeping and maintaining the important sheets, numbers and taking minutes of the meeting): Twesh
Incharge for Portals and Technical front.: Kartikey & Agney
Incharge for Content and Social Media.: Shubhrangashu & Ritik.
Mr. Agney Deshkar
Incharge for Internship Contacts & Incharge for Portals and Technical front
Ms. Kshtija Agarwal
Incharge for Placement Contacts
Mr. Shubharangshu Chakraborty
Incharge for Placement Contacts & Incharge for Content and Social
Mr. Kartikey Rawat
Incharge for Portals and Technical front. & Incharge for Internship Contacts
Mr. Twesh Bawaska
Incharge for Secretariat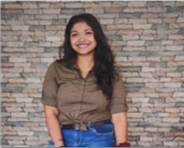 Noyonika Banik
Incharge for Events( Talks, webinars, workshops & seminars)
Ankita
Incharge for Conduction of Placement Drives
Ritik
Incharge for Content and Social Media
Final Year Coordinator List:
| Sr.No | Student Name | Dept. | Email Id | Photo |
| --- | --- | --- | --- | --- |
| 1 | Anubhav Verma | Civil | anubhav.neetu@gmail.com | |
| 2 | NamshitManikpuri | CSE | namshitmanikpuri@gmail.com | |
| 3 | Piyush kumar | EE | piyushpk12002@gmail.com | |
| 4 | Givendra sahu | ETC | givendra18@gmail.com | |
| 5 | Manya Dewangan | ETC | kritikatiwari118@gmail.com | |
| 6 | Manaswi Sinha | IT | mansinhaha@gmail.com | |
| 7 | Yash Singh Bhatia | MBA | Bhatiay553@gmail.com | |
| 8 | Shivam Kashyap | Mechanical | shivamkashyap585@gmail.com | |
List of TPO Coordinator (Pre-Final Year)
| SL.No | Branch | Name of the Student | Email Id | Photo |
| --- | --- | --- | --- | --- |
| 1 | AI & DS | Tanisha Rathore | tanisha20579@gmail.com | |
| 2 | CIVIL | Asmita Mukherjee | asmitamukherjee2020@gmail.com | |
| 3 | EE | Tushar Khandelwal | tushar777khandelwal@gmail.com | |
| 4 | ETC | Rishabh Gupta | rishabhgupta181003@gmail.com | |
| 5 | EEE | Shashi Diwan | shashidiwan6212@gmail.com | |
| 6 | IT | Vasu Satya | Vasusatya302@gmail.com | |
| 7 | CSE | Sahil Kumar Singh | singh1521sahil@gmail.com | |
| 8 | MECH | Anuj Gupta | anujgupta1912@gmail.com | |
| 8 | MBA | Anmol Singh Rajput | anmolakamoli@gmail.com | |