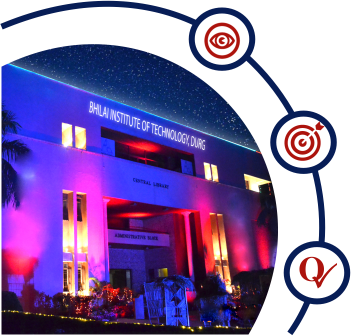 Vision
To become one of the Premier Technical and Management Educational Institutions in the Country, delivering excellent professional education, creating value based globally competitive professionals and achieving excellence in all our endeavor.
Mission
Putting in well directed and honest efforts to create peace, prosperity and growth for all stakeholders by exhibiting team work, commitment and zeal to excel in all our endeavor and striving to be the best.
Quality Policy
To provide quality technical education to improve the knowledge of the students. This is achieved through faculty up gradation, giving placement assistance, providing opportunities for extracurricular development and updates the students with latest technical developments in the related fields.