About Conference
International Conference on Smart and Innovative Development in Science, Engineering & Technology aims to bring together leading academic scientists, researchers and research scholars to exchange and share their experiences and research results on all aspects of Smart and Innovative Trends in Science, Engineering & Technology. It also provides a premier interdisciplinary platform for researchers, practitioners and industrialists to present and discuss the most recent innovations, trends, and concerns as well as practical challenges encountered and solutions adopted in the fields of Intelligent and sustainable advancement in Science, Engineering and Technology.
About Institution
Bhilai Institute of Technology, Durg is initiated by notable stalwarts of central India in 1986 with a vision to become one of the Premier Technical and Management Educational Institutions in the Country, delivering excellent professional education, creating value based globally competitive professionals and achieving excellence in all our endeavors. BIT campus has a conducive and supportive academic ambience facilitating high quality education and research for more than 4000 students of bachelor's, master's and doctoral programs. BIT, Durg is the first technical institute in the state to be conferred Autonomous Status by UGC, Government of India. Seven of its undergraduate programs and one Post Graduate program have been accredited by NBA and the institute itself has been "A" grade accreditation by NAAC. The institute stands in NIRF 2020 Rank-band: 251-300 in the category of Engineering. Under AICTE Margdarshan Scheme, the institute is mentoring ten technical institutions to encourage best practices. BIT, Durg is selected by AICTE to establish IDEA Lab in 2021.
About AICTE IDEA Lab
The purpose of IDEA Lab is to provide all facilities under one roof, for conversion of an idea into a prototype. With these facilities in the campus, more students and faculties will be encouraged to take up creative work and in the process, get training on creative thinking, problem solving , collaboration etc. which conventional labs are not able to. The focus will be on training students so that they become imaginative and creative and stay so at the workplaces they join. The whole idea is to transform engineering education with such a Lab in all colleges and for this they must proactively expose all students to the IDEA Lab, organize training sessions for interested students as well as support projects and by providing online learning materials. Teachers must also get trained in these Labs to know their scope and opportunities in teaching learning processes as well as research and development projects. They should encourage the students to take up and themselves get involved in activities, projects, internships which involve utilization of such Labs. They must strive for creating problems/ projects/internships in their own subjects/ disciplines and mentor the students.
Venue
Bhilai Institute Of Technology, Bhilai House, Durg Chhattisgarh,
India- 491001
Committee
PATRONS
Dr. Arun Arora

Director & Chief Mentor IDEA LAB, BIT, Durg



Dr. M. K. Gupta

Principal & Coordinator IDEA LAB , BIT, Durg



Dr. Manisha Sharma

Vice Principal, BIT, Durg
Advisory Commitee
Prof. Prabhat Ranjan

Vice Chancellor, (Former ED, TIFAC), Chairman, National Steering Committee, AICTE-IDEA LAB



Dr. Rajnish Sharma

Pro Vice Chancellor (Academic Affairs), Chitkara University, Punjab.



Prof. Ashiv Shah

Ajay Kumar Garg Engineering College, Ghaziabad & Member, National Steering Committee, AICTE-IDEA LAB



Prof. Sandip Anasane

College of Engineering Pune & Member, National Steering Committee, AICTE-IDEA LAB



Dr. Miroslav Langer, Professor

Technical University of Ostrava, Czech Republic



Prof. Hamid Reza Karimi

Professor, Politecnico di Milano, Italy



Prof. Sabriye (Doyurum)

Yusan Professor, Ege University, Turkey



Dr. Amitanshu Pattnaik

Senior Scientist, DRDO, Ministry of Defence



Prof. Deepankar Choudury

Professor, IIT, Bombay



Dr. Deepak Garg

Dean, Bennett University, Greater Noida



Dr. Satish Pal Singh Rajput

, Professor, MANIT, Bhopal



Dr. Kunwar Singh

Associate Professor, NIT Tiruchirappalli



Dr. Siva Kumar Tadepalli

Assistant Professor, NIT, Uttarakhand
CONVENOR
Dr. Pawan Kumar Patnaik

Co-coordinator IDEA LAB,
BIT Durg,
CO-CONVENOR
Dr. Santosh Kumar Mishra

IDEA LAB Tech Guru,
BIT Durg
Organizing Secretaries
Dr. Nishant Yadav
Dr. Anil Kumar
Prof. Suchitra Pandey
Prof. Kauleshwar Prasad
Organizing Commitee
Prof. C S Robinson
Dr. Amit Kumar Biswas
Dr. Anil Kumar Dubey
Dr. Prashant Sahu
Dr. Vikas Pandey
Prof. Manoj Sao
Dr. Anupam Agrawal
Call For Papers
Papers in all areas of engineering, science and technology education are invited. The template for preparation of manuscript is available at Conference: https://pubs.aip.org/aip/acp/pages/preppapers. Papers in proper format and with plagiarism similarity score not more than 10% will only be included in the Conference. Selected papers will be published in Scopus Indexed Journal/Proceedings. Manuscripts may have to be revised, as per the format of the journal/proceedings as per reviewer comments (if any).
ELIGIBILITY
Academicians, Consulting Engineers, R&D Institutes, Government Departments & Agencies, Research Scholars & P.G. Students.
MANUSCRIPT TEMPLATE:
Click here to view Manuscript Template.
CONFERENCE SCOPE
As an multidisciplinary Conference IC-SID-SET23 welcomes Original Articles , Review Articles, Short Notes, Abstracts on smart and innovative development in various fields of Science, Engineering & Technology. Key thrust areas include but is not limited to:
Mechatronics, Embedded Systems and Applications
Sustainable Manufacturing
Deep Learning
Natural Language Processing
5G Networks and Communication
Sustainable and Energy-aware Electronics Systems
Internet of Things (loTs) and multi-mode sensors
Mathematical Modeling and Computing in Applied Sciences
Radiation and Crystallography
Environmental science towards mankind
Renewable Energy/Green Technologies
Electric Vehicles Technology
Green Building Techniques and Technologies
Smart Technologies for Manufacturing
AI & Machine Learning
Data Science & its Applications
Data Analytics & Computing Paradigm
Advanced VLSI Design and Systems /li>
Control Theory and Optimization
Industry 4.0 and industrial automation
Polymer Nanocomposites
Nano structured Materials / Semiconductors / Thin Films
Industrial Chemistry and it's applications
Deregulation Design/ Power System Reliability and Communication
Advanced soil structure behavior modeling
GEO spatial Techniques and Applications
Important Dates
♦
Submission Of Full Length Paper
June 15th, 2023
♦
July 1st, 2023
Paper Acceptance Notification
♦
Receipt of Registration Fees
July 31st, 2023
Conference Venue
Bhilai Institute Of Technology,
Durg
Bhilai House, Durg,
Chhattisgarh,
India
491001
Contact Us
CONVENOR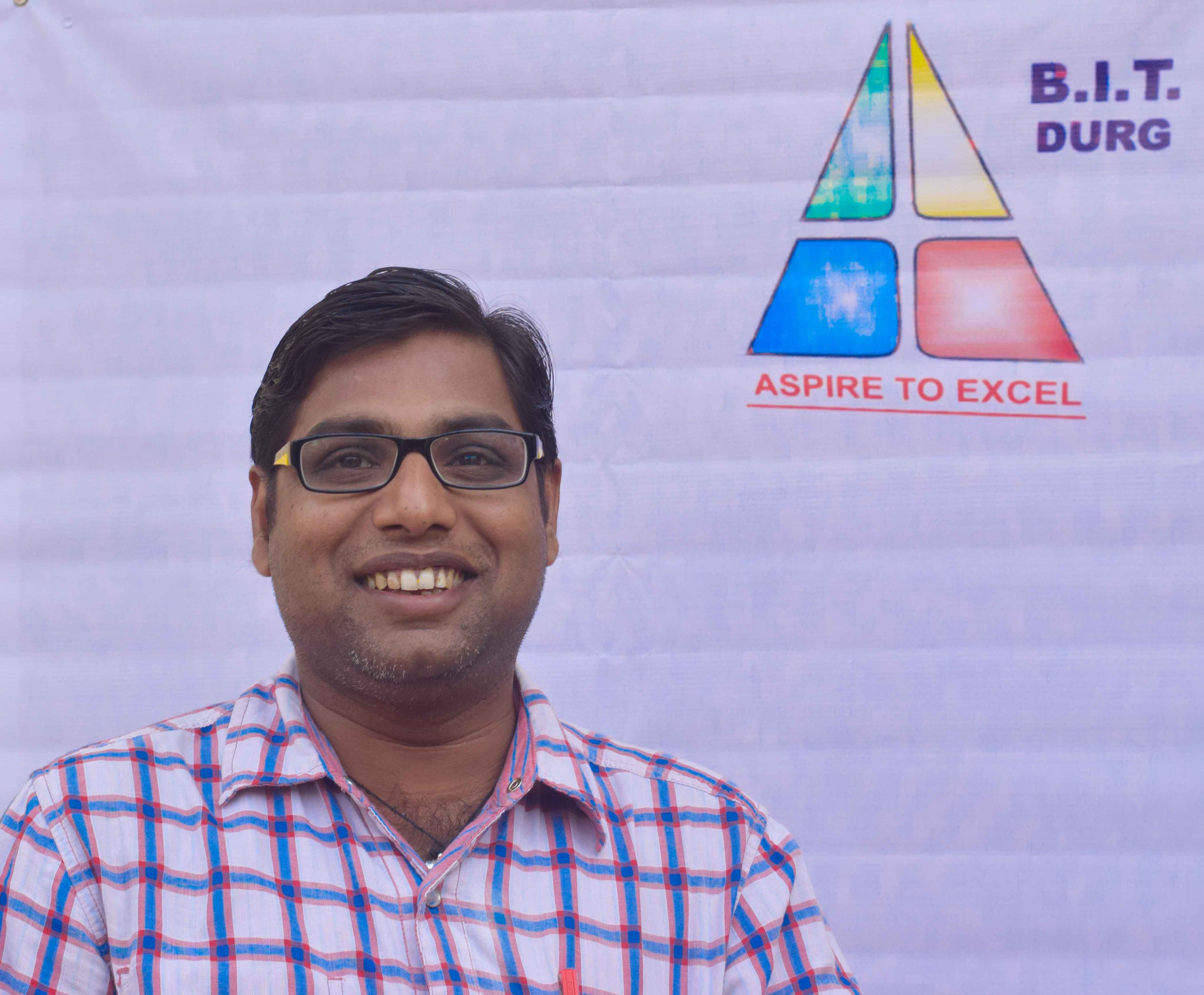 Dr. Pawan Kumar Patnaik
Co-coordinator IDEA LAB ,
BIT Durg,
+91-9424188215
CO-CONVENOR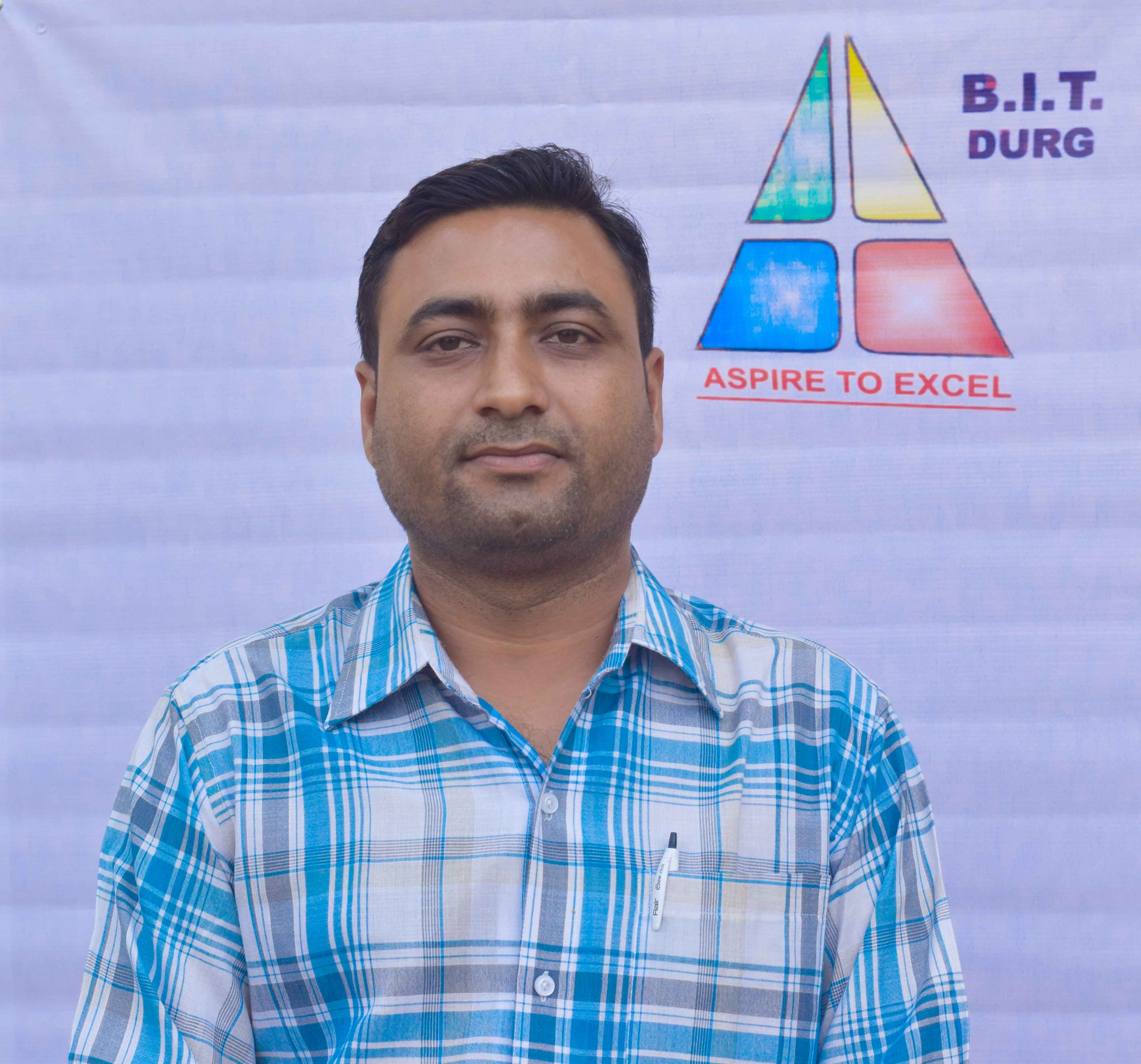 Dr. Santosh Kumar Mishra
IDEA LAB Tech Guru,
BIT Durg,
+91-9589794177
Bhilai Institute of Technology - BIT Durg
(Seth Balkrishan Memorial),
Bhilai House, Durg Chhattisgarh,
India- 491001
www.bitdurg.ac.in | Email: bit@bitdurg.ac.in | Phone 0788-2359297 | Fax +91 0788 -2359263